iZombie – Dead Air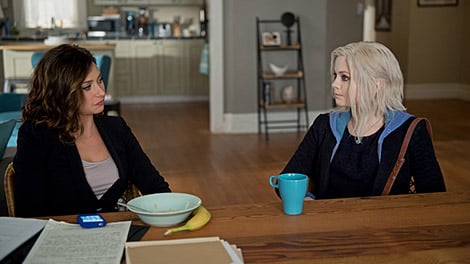 Liv thinks she knows all after eating the brains of a relationship "expert" on tonight's iZombie at 9pm on WCCB, Charlotte's CW!
We'll be live tweeting during iZombie so join us on Twitter!
View on YouTube (https://youtu.be/dIjkMaxC-n0)
ABOUT iZombie
Olivia "Liv" Moore was a rosy-cheeked, disciplined, over-achieving medical resident who had her life path completely mapped out…until the night she attended a party that unexpectedly turned into a zombie feeding frenzy. As one of the newly undead, Liv is doing her best to blend in and look as human as possible.
FOLLOW iZombie
http://cwtv.com/shows/izombie/
https://www.facebook.com/cwizombie
https://twitter.com/cwizombie

Follow WCCB, Charlotte's CW on Tumblr for more news, trailers and behind the scenes interviews from The Flash, iZombie and other CW shows.
View on YouTube (https://youtu.be/gwMDpSnG2yY)