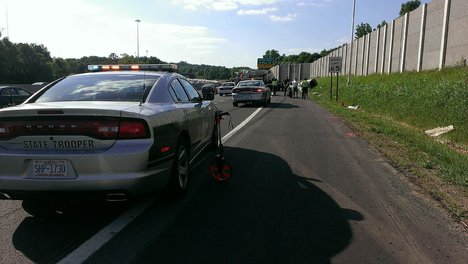 CHARLOTTE, N.C.– A Waxhaw woman is dead after crashing on I-485 near South Boulevard Sunday evening.  
Troopers say she swerved off of the road,  and then flipped several times.  She was ejected from the car and was pronounced dead at the scene.  
Investigators are asking witnesses of the crash to step forward.