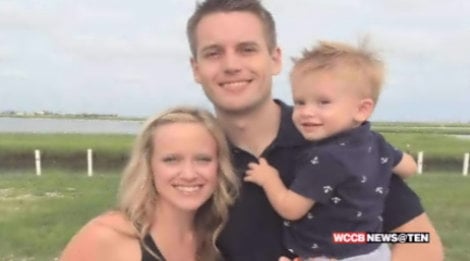 PENDER COUNTY, N.C. — Police say the truck driver involved in the deadly accident that killed a 2-year-old child is facing an additional charge after a newborn child died from injuries sustained during the wreck.
The truck driver, Matthew Deans, has been charged with two counts of misdemeanor death by vehicle.  
The children's parents, Gentry and Hadley Eddings, were both injured in the wreck.  Hadley was eight months pregnant and had to have a C-Section performed immediately after the wreck.  The newborn died Monday.
The wreck happened as the family was driving back to Charlotte after attending a wedding in Wilmington.  Gentry is a local worship leader at Forest Hill Church.