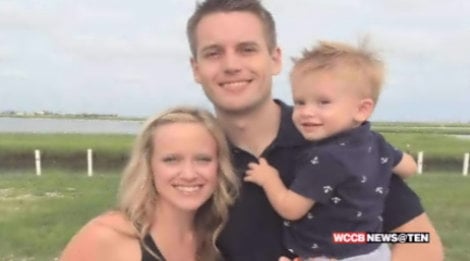 CHARLOTTE, N.C. — A celebration of life for Dobbs and Reed Eddings will be held at Forest Hill Church SouthPark campus on Sunday.  The service is open to the public and will take place at 3 p.m. at 7224 Park Road. 
On Saturday, there will be a prayer service for the Eddings Family at the Morrison YMCA, 9405 Bryant Farms Road. The community is also invited to attend. 
There are a few ways people can care for the Eddings Family at this time:
– In lieu of flowers, the family asks that donations be made to Mission of Hope Haiti, an organization that meets the physical and spiritual needs of Haitian villagers in order to transform that nation for Christ. This is an organization that is very close to their hearts. To donate to Mission of Hope Haiti in celebration of Dobbs and Reed, visit www.mohhaiti.org. Click donate now and follow these instructions – Choose a Program, select General and write Eddings Family in the additional comments box.
-Gentry and Hadley, and their extended family, appreciate and covet your prayers and support. To join in prayer for their recovery and well-being, please join the Facebook page, Prayers for the Eddings Family.
-A family friend has set up a GoFundMe account to raise financial support for the Eddings. If you would like to contribute, please click here.
For any other non-monetary gifts or offerings, please contact Leslie Long at leslie.long@foresthill.org.