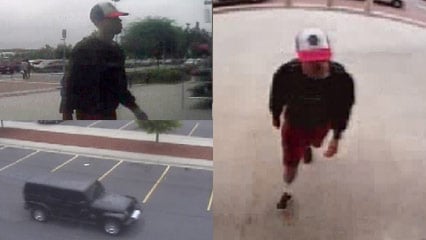 CONCORD, N.C. — Police are searching for a man accused of robbing a bank in Concord.  
Investigators say the man entered the Wood Forest Bank on Thunder Road Wednesday evening, handed the teller a note demanding money and ran out of the bank with an undisclosed amount of cash. Police say the suspect left the area in a black SUV.  
The suspect is described as a light skinned black male, wearing a blue long sleeved shirt, red basketball shorts, white socks, black sneakers and a baseball cap.  
Anyone with information on this robbery is asked to call Concord Police at 704-920-5000.