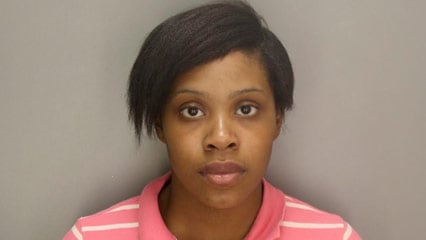 ROCK HILL, S.C. — Police arrested a mother for leaving three children inside a hot car while she shopped inside a Rock Hill Walmart.
Investigator say Shawnetta Wright left her two children and her niece inside her car, with the engine off and the front windows only slightly cracked as she went inside the store.  Officers say the temperature outside was approximately 85 degrees at the time of the incident.
Witnesses claim the children were in the hot car crying and sweating.  Wright returned to the car shortly after the police arrived and told officers that she was only inside the store for a few minutes.  Employees say Wright was inside the store for nearly 45 minutes.
Wright was arrested and charged with three counts of unlawful conduct towards children.  The children were released to a relative and DSS was notified about the case.