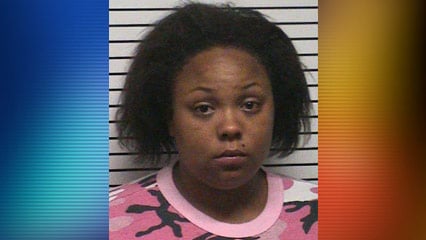 STATESVILLE, N.C. — Investigators say a woman was arrested after she assaulted a sheriff's deputy when she attempted to forcefully throw gum at her mother during a domestic dispute.
Deputies were called to a home on Ostwalt Amity Road in reference to an argument between a mother and her daughter.
When deputies arrived on the scene, they found Alexis McCoy and her mother arguing.  Detectives claim McCoy became extremely upset and was crying uncontrollably.  At one point, McCoy allegedly dropped gum out of her mouth, picked it up and tried to forcefully throw it at her mother.  In the process of throwing the gum, McCoy struck a deputy in the hand.
McCoy was immediately arrested for assaulting an officer.  McCoy's mother also had an injury to her toe that happened prior to deputies arriving on the scene so an additional assault charge was taken out against McCoy.
Investigators say they also found pills and a small plastic bag with an unknown white substance hidden inside the private areas of McCoy as she was searched upon her arrival to jail.