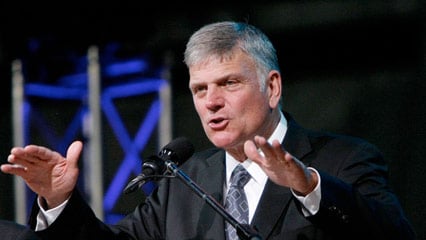 CHARLOTTE, N.C. — Franklin Graham is trending again on social media.  
A post on Graham's Facebook page over weekend said he closed all the accounts for the Billy Graham Evangelistic Association at Wells Fargo because used a same-sex couple in their advertising.  
Now, Graham told a host of a conservative radio show that the funds would be moved to BB&T.  However, BB&T was the sponsor of Miami Beach's Gay Pride festival in 2009.
Listen to the entire radio interview HERE.