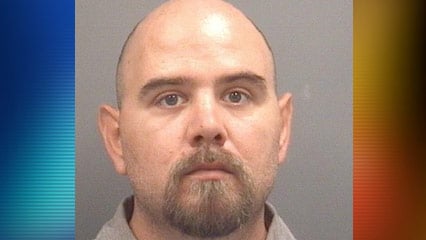 ROWAN COUNTY, N.C. — Rowan County authorities have arrested 34-year-old Kevin Scott Rose following an investigation involving sex crimes with minors.
In May of this year, the Rowan County Sheriff's Office received a report from the Rowan County Department of Social Services with notification of possible sex crimes by Mr. Rose. The report stated that a juvenile had come forward after hearing a presentation at school called "Speak Up Be Safe".  
Detective Sara Benfield of the Rowan County Sheriff's office conducted an investigation that revealed two victims, both of whom were known to the suspect.  Both victims had spent time at Mr. Rose's residence which, at the time of the crimes, was in eastern Rowan County.
Mr. Rose has been charged with Five Counts of First Degree Sexual Exploitation of a Minor, and eight counts of First Degree Sexual Offense of a Victim Under 13 years of age.  He was given a $1,500,000 secured bond and placed in the Rowan County Detention Center.