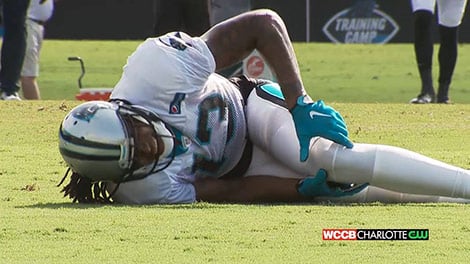 SPARTANBURG, S.C. — Carolina Panthers wide receiver Kelvin Benjamin suffered a season ending injury during training camp, according to Benjamin's Facebook page.    
Benjamin went down while running a route during training camp Wednesday morning.  He was carted off the field.  An MRI showed Benjamin tore his ACL and will undergo surgery. 
It happened during a joint practice the team was having with the Miami Dolphins.