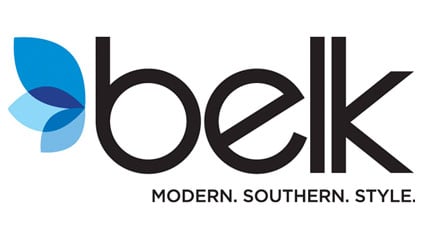 CHARLOTTE, N.C. (PRNewswire) — Belk, Inc., the nation's largest family owned and operated fashion department store company, today announced that it has entered into a definitive merger agreement whereby investment funds managed by New York-based private equity firm Sycamore Partners will acquire 100% of Belk in a transaction with an estimated enterprise value at closing of approximately $3.0 billion. Under the terms of the merger agreement, all Belk stockholders will receive $68.00 per share in cash for each share of Belk common stock they own.  
Charlotte, N.C. based Belk, Inc. (www.belk.com) is the nation's largest family owned and operated department store company with close to 300 Belk stores located in 16 Southern states and a growing digital presence.
Tim Belk, chairman and chief executive officer of Belk, Inc., said, "We are delighted to have found a financial partner that sees what we see in Belk: a 127-year-old brand that remains relevant today with exceptional customer loyalty in small, medium and large cities throughout the South. We plan to grow Belk by executing our current strategic initiatives and undertaking new growth initiatives together with Sycamore. This transaction is an across-the-board win for our stakeholders."
Stefan Kaluzny, Managing Director of Sycamore Partners, said, "We have great respect for Belk's management team and associates, its deeply rooted brand, its footprint of stores and its growing online presence. Belk is exactly the kind of investment we look for: an outstanding brand with a proven success formula and the potential for further growth."
Under the terms of the transaction, Tim Belk will remain CEO of Belk and the company will continue to be headquartered in Charlotte. 
The merger agreement was unanimously approved by Belk's board of directors. The merger is subject to certain customary conditions, including the receipt of regulatory and stockholder approval, and is expected to be completed in the fourth quarter of calendar 2015.
Certain Belk stockholders have agreed to vote shares owned or controlled by them representing, in the aggregate, a majority of the voting power of Belk's shares, in favor of the transaction.
Goldman, Sachs & Co. is acting as financial advisor and King & Spalding LLP is acting as legal advisor to Belk. BofA Merrill Lynch is acting as financial advisor and Kirkland & Ellis LLP is acting as legal advisor to Sycamore Partners.