The Snark Report with Derek James: The Market, Models, Visions and Dollar Signs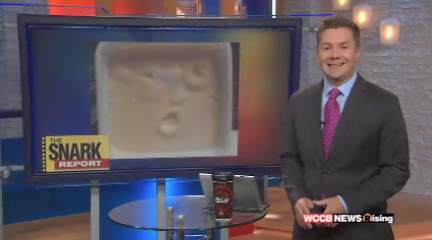 CHARLOTTE, N.C. – Going up and down with the market, the political race, Detroit's worth, a NY police horse and a model bites the dust.
The Stock Market took a hit on Monday and Derek is worried about his future.  Maybe he should be after looking at this image.
The political race already has one lady in Missouri seeing visions.
One Detroit resident just hit it out of the ballpark.
A woman is suing the NY city police dept because she stuck her finger where it didn't belong.
No one seemed to care to help this pregnant model.
Kristine chooses comfort over courture.
Be sure to follow Derek on Facebook or on Twitter @DerekJamesTV.