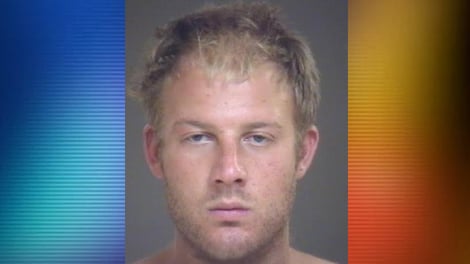 LINCOLNTON, NC — A man is facing charges after he reportedly lured his ex-girlfriend into his vehicle and assaulted her.
On August 24, police say Gregory Clifford Houser, 24, went to visit a six month old child that he had with his ex, Keri Yvonne Shaul, 20.
Reports say after several minutes Houser convinced Shaul to ride with him to a nearby convenience store to get cigarettes.
The victim reportedly told deputies that Houser threatened her as they drove and assaulted her with his hands, he also refused to stop when they drove past the store and threatened her with a knife, according to reports.
Shaul was reportedly able to exit the vehicle once Houser drove back to the entrance of Clintwood Road.
Houser was later arrested on one count of felony second degree kidnapping, misdemeanor assault on a female, assault with a deadly weapon inflicting serious injury, communicating threats assault inflicting serious injury.