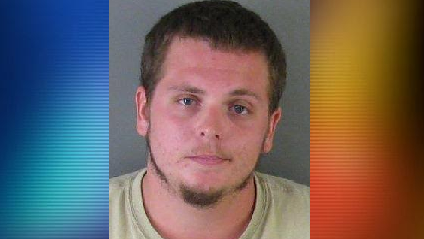 GASTONIA, N.C. — Police say they have arrested the man responsible for multiple car break-ins in Gastonia. 
According to officers, Jeremy Steven Conrad, 24, faces charges for six car break-ins that occurred between July and August. 
Conrad has reportedly been charged with six counts of breaking and entering into a motor vehicle, as well as six counts of misdemeanor larceny. The investigation is still underway and additional charges may follow.
Police urge individuals to lock their car doors, hide all valuables, and park in well lit areas to better protect their vehicles from a break-in. They also say that individuals should avoid parking between large vehicles, as they provide cover for thieves.