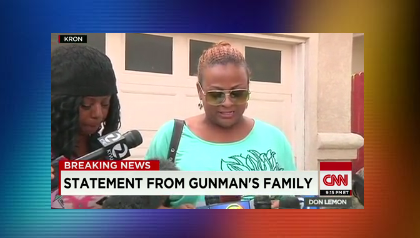 ROANOKE, V.A. — The family of Vester Flanagan, also known as Bryce Williams, is speaking out about the WDBJ shooting.
WDBJ reporter Alison Parker and photographer Adam Ward were fatally shot on live television Wednesday morning. The alleged gunman, Vester Flanagan, later died from a self-inflicted gunshot wound.
To see the full story, click here.
Now, the family of Flanagan is speaking out about the shooting. "Our thoughts and prayers at this time are with the victims' families," the family representative said, "And with WDBJ television station family."