Police Search for Dilworth Bank Robbery Suspect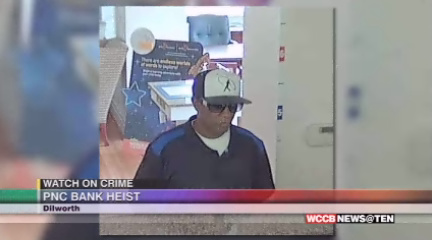 CHARLOTTE, NC — A bank heist in Dilworth.  CMPD Is hoping you can help them identify the suspect caught on surveillance video.
The robbery happened around three o'clock Thursday afternoon at the PNC Bank on East Boulevard.  The man, wearing a ball cap and sunglasses, demanded cash and said he had a gun.
If you recognize the suspect, call CrimeStoppers.