Charlotte 49ers Head Coach Brad Lambert Previews 2015 Season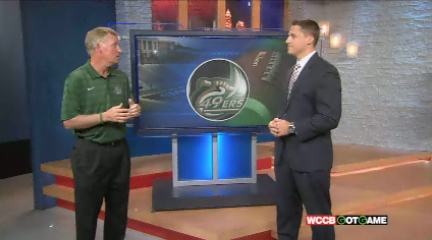 It's a moment years in the making… the Charlotte 49ers are ready to enter the FBS. Head Coach Brad Lambert can't wait for the team to make its debut!
Lambert joined Brandon Davidow on the Got Game set to breakdown his expectations for the 2015 season. The 49ers Head Coach talks about the challenges heading into the FBS schedule, why the defense needs to ramp up their efforts in the FBS, and how the team is remembering the late Phil Ratliff.
The 49ers kick off the season Friday against Georgia State at the Georgia Dome.