The Snark Report with Derek James: Snarking the VMAs, Dropped Footballs and D List Celebrities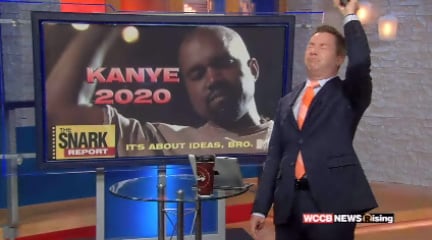 CHARLOTTE, N.C. – Brown drops more footballs, VMA attendees drop more bombs, a group of people get isolated and D-Lister Tila Tequila shows up. 
Panthers wide receiver Corey Brown keeps treating the football like it's a hot potato.
The annual "let's see who can show their butt the best" show, a.k.a. the VMAs, aired Sunday night.  The smoke has cleared so Derek brings us some of the highlights thanks to ususal suspects, Miley, Nicki and Kanye.
For scientific research six people have entered an isolation dome for one year.  Any way the group includes Miley, Nicki and Kanye?
D-List reality star Tila Tequila has poppped back up…why?
Be sure to follow Derek on Facebook or on Twitter @DerekJamesTV.