Georgia Officer Shot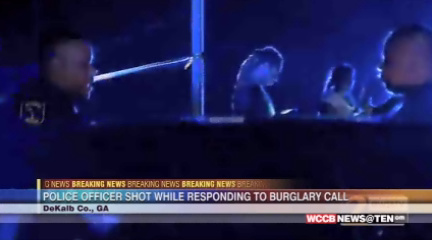 DEKALB COUNTY, GA — Breaking news out of Dekalb County, Georgia where a police officer has just been shot.  In the last hour, we've learned that officer had surgery, but there's no word on his or her condition.

The shooting happened just outside of Atlanta while the officer was responding to a burglary call.
We'll keep you posted as new information comes in.