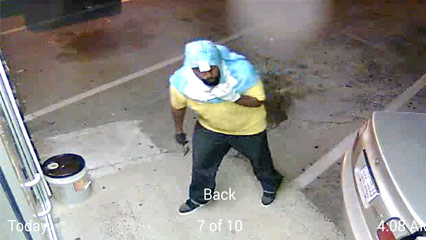 MONROE, N.C. — Police are looking for a man who was caught on camera breaking into two Monroe businesses.
The man, who has not yet been identified, allegedly broke into the Page Plus store on Wednesday morning. According to reports, he then broke into Raceway #7, stealing the business' cash register. 
Still images were captured from the break ins, showing the suspect and the vehicle he was driving. officials say the vehicle was reported stolen out of Charlotte.