The Snark Report with Derek James: Fat Lips, Flat Marriages, New Styles and New Rules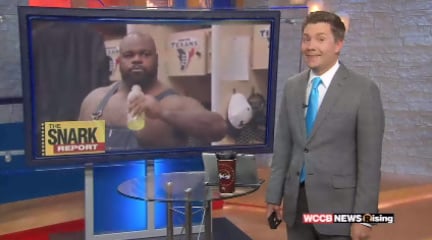 CHARLOTTE, N.C. – Kris' fat lip, Brady's flat marriage, Wilfork's new style and the CNN GOP debate can't get by The Snark.
Apparently mommager Kris Jenner's fat lip wasn't as inflated as her ego.
Footballs are not the only thing in Tom Brady's life that seems to be deflating.
Houston Texans defensive tackle Vince Wilfork has a big new style with a big pair of overalls. 
Changes coming to CNN's GOP debate…this should make The Donald happy.
Be sure to follow Derek on Facebook or on Twitter @DerekJamesTV.