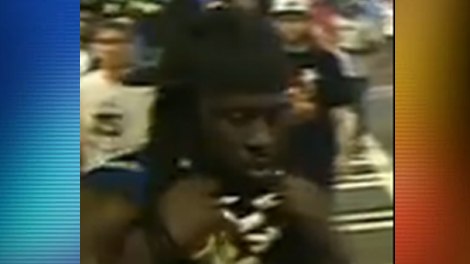 CHARLOTTE, NC– Police are asking for assistance in identifying a man who reportedly assaulted a member of the Armed Forces.
Saturday, August 22nd police say a man was approached by an unknown suspect on E. Trade Street. The victim told police that the man punched him in the face.
The suspect was identified as a black male approximately 5'8″ and 170 lbs with shoulder length dreadlocks.
Anyone with information on the suspect is asked to call crime stoppers at 704-334-1600.