Waiting Child: Kendra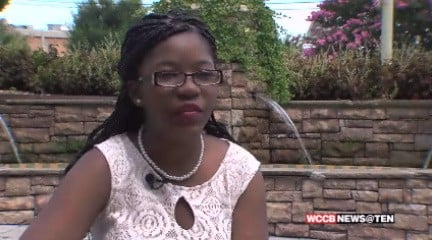 CHARLOTTE, N.C. – This week's Waiting Child has a bright future ahead of her, she's working hard to have a college degree by the time she graduates high school.
Meet Kendra.  She's 15 years old and in the 10th grade, "I like science, english and history.  I don't really enjoy math."
She's already receiving college credit and plans to graduate high school with an associates degree, " I plan on going to college and majoring in law.  I might minor in creative writing."
Kendra loves to read, write poetry, sew and study.  She's also in the process of writing her very first book which she says will be a best seller, "I am still at the beginning trying to figure out how I want my characters to be, who they are and their personalities.  I'm just at the stage where I'm building the foundation of my book.
Kendra has a bright future ahead of her.  All she needs right now is a family to call her own, "A family is important because everybody needs somebody there to help them even if they're not blood family.
Consider adoption.  You have the chance to change Kendra's life forever, ' A family should be when you have people who love you unconditionally no matter what you do."
If you think Kendra would be a good fit for your family contact the North Carolina Children's Home Society.