Got Game: 1 on 1 with Hornets guard Jeremy Lamb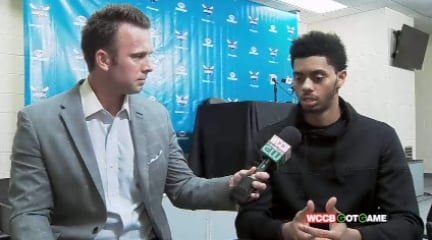 CHARLOTTE, NC (WCCB Charlotte) — Jeremy Lamb is having his best season as a professional. The first man off Charlotte's bench scored 17 points in the Hornets 87-82 win on Sunday against Milwaukke and is averaging 13 points per game.
Lamb was acquired this off-season after spending his first three seasons in the NBA with Oklahoma City.
Lamb and WCCB's Jeff Zell discuss the easy transition Lamb has had with the team, his relationship with Kemba Walker and his teammates and the upcoming showdown with Golden State on Wednesday.
The entire interview aired during Got Game on Sunday night.