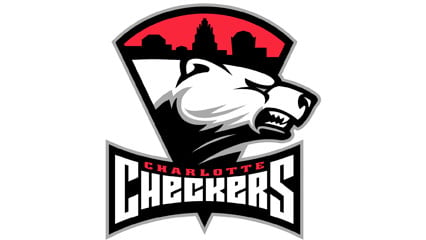 CLEVELAND, OH – With their playoff destiny in their own hands, the Checkers couldn't get it done against the Lake Erie Monsters, falling in a tight 3-1 battle.
The game's scoring didn't begin until the second period, when the Monsters struck twice in the first 11 minutes of the frame to jump out in front. The Checkers amped up the energy in the back half of the period, however, buzzing all around the offensive zone, but still headed into the third in search of a goal.
It didn't take long for them to find their spark in the third, as an early power play led to Justin Shugg entering the zone with speed and threading a wrist shot through Monster netminder Anton Forsberg's five hole 55 seconds in to pull the visitors within one.
The Checkers continued to ratchet up the intensity as they looked for the equalizer, badly outshooting the Monsters down the stretch, but couldn't find a way to the back of the net. Lake Erie fell into penalty trouble late, taking three more down the stretch, but the Checkers couldn't come through again on the man advantage, and a late high-sticking penalty by newcomer Nicolas Roy derailed their rally attempt. The Monsters locked things down and put the nail in the coffin with an empty netter with two seconds remaining to clinch a 3-1 victory.
Charlotte was able to pump 33 shots on the Monsters, but Forsberg stood tall and stayed hot, earning his fifth win in his last six starts. On the other side of the ice, John Muse turned in a solid performance for the visitors, coming away with several key saves to keep Charlotte within striking distance. The two blemishes came from a bouncing puck that ricocheted out of the Checkers' offensive end and led to an odd-man rush, and a point shot that was deflected through a mass of bodies in front of the crease.
Despite gaining some new faces, the Checkers' offense couldn't quite produce enough. Andrew Miller and Valentin Zykov, both returning from injury, and Roy, making his pro debut, showed flashes of breathing some life into the team's attack, but the solid pressure in the zone couldn't be turned into goals.
The other addition, the recently assigned Ryan Murphy, helped kick start Charlotte's first power play, notching a helper on Shugg's snipe.
Next up for the Checkers is the regular season finale tomorrow night against this same Lake Erie team. Regardless of the result of that game, Charlotte will then have to wait for the results of the San Jose Barracuda's games on Saturday and Sunday to find out their playoff fate. The Checkers need to finish the final two-game set with at least as many points as the Barracuda, so a win tomorrow would go a long way toward helping that cause.