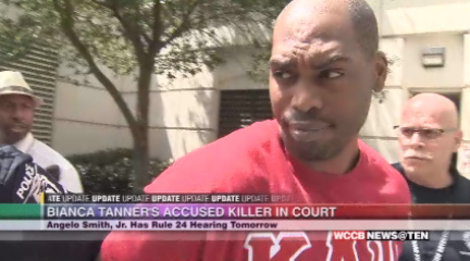 CHARLOTTE, N.C. — Prosecutors will not seek the death penalty against a Charlotte man accused of killing his girlfriend and then calling police to report her missing.  
Angelo Smith was indicted on first degree murder charges in July.  He is accused of killing Bianca Tanner and hiding her body.  
He told police she left his house after they got into an argument over a text message.  Her body was found several weeks after she was first reported missing.  
Smith was taken into custody near Chicago by US Marshals.  He was wanted for contributing to the delinquency of a juvenile.  Police extradited him to Charlotte and then charged him with Tanner's murder.  
Sources say he admitted to strangling her to death.  Tanner had recently moved to Charlotte and was trying to get a job as a teach with Charlotte-Mecklenburg Schools.