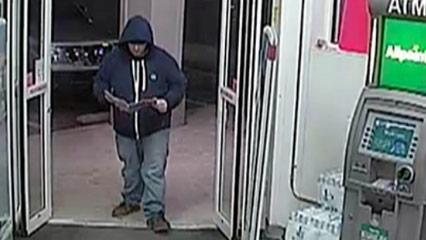 STATESVILLE, N.C. — Police are searching for a man who is accused of robbing the pharmacy at a CVS in Statesville.  
Investigators say the suspect walked into the CVS on Taylorsville Highway Monday evening, went to the pharmacy, handed an employee a letter demanding pain pills, showed a gun several times then left the store with the medication.  
No one was injured in the robbery and police say the suspect was last seen running out the emergency exit of the store.  
The suspect is described as a heavy set white male, wearing a blue hoodie with white hood strings and a white zipper.  He also had on brown and green shoes and jeans. 
Anyone with information on this robbery is asked to call Crime Stoppers at 704-662-1340.