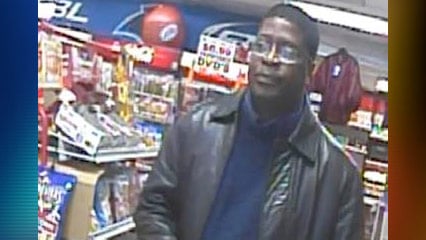 CHARLOTTE, N.C. — Police have arrested and charged Clinton Perry for his involvemment in a series of armed robberies.
Investigators say the man robbed the Two Way Stop on West Trade Street around 12:30pm Tuesday.  A few minutes later, police believe he robbed a Church's Chicken on West Trade Street.  Finally, police say he tried to rob a Family Dollar on West Trade Street just after 1pm.  
The suspect is described as a 50-year-old black male, approximately 5'11" in height, heavy build and was last seen wearing a black jacket, a blue sweater and blue jeans.  Anyone with information is asked to call Crime Stoppers at 704-334-1600.