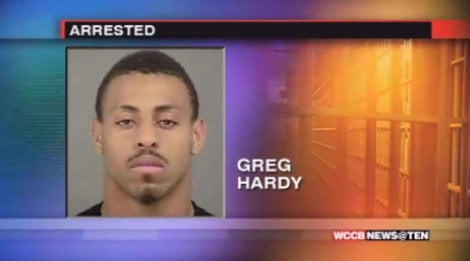 CHARLOTTE, N.C. — The NFL has filed a lawsuit against District Attorney Andrew Murray for access to files and evidence in the Greg Hardy domestic violence case.
The NFL filed the lawsuit because they have been denied access to evidence that was going to be used in the trial against Hardy.
Hardy, a former Carolina Panther, is accused of assaulting and threatening to kill his ex-girlfriend Nicole Holder in a condo in Uptown.  Hardy was found guilty by a judge.  He appealed the ruling and the charges were dismissed after Holder failed to show up at the jury trial.
The evidence from the trial remained sealed after the charges were dismissed.  The lawsuit says the NFL wants access to numerous photos of injuries to both Hardy and Holder, a police statement and a weapons receipt of guns seized from Hardy's condo. 
Click HERE to see the lawsuit.