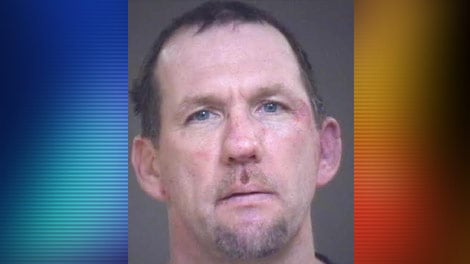 LINCOLNTON, NC– Authorities arrested a man who reportedly made threats against local law enforcement on his Facebook page.
Lincoln County Sheriffs say Timothy Lee Cornwell started making threats to specific police officers after they conducted a search of Cornwell's daughters home Thursday, March 12th.
Following the search that recovered no narcotics, police say Cornwell started calling officers out by name on Facebook, one being a narcotics investigator and another a probation officer.
State and Federal law enforcement claim Cornwell was trying to form a militia through his Facebook page to harm officers, including death threats.
Due to the threats, police say they choose to apprehend Cornwell using Lincoln Sheriff's SWAT team, who on Wednesday entered a mobile home on Lutz Dairy Farm Road and took Cornwell into custody.
Cornwell was charged with one felony count of probation violation one misdemeanor count of resisting and communicating threats.