Edge on Demand: Should Bergdahl Be Charged With Desertion?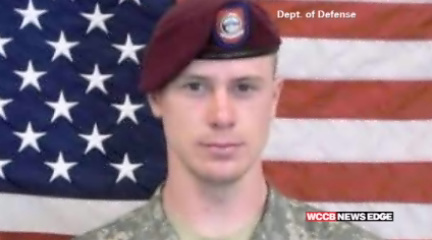 [gtxvideo vid="AKv4LVtu" playlist="" pid="Bbt3TRDe" thumb="http://player.gtxcel.com/thumbs/AKv4LVtu.jpg" vtitle="edge bergdahl"]
Former prisoner of war Bowe Bergdahl, charged with desertion.  The soldier went missing in 2009 after leaving his army base in eastern Afghanistan.  Bergdahl was held by the Taliban for five years before being released as part of a prisoner exchange in 2014.  Now, he faces the possibility of spending the rest of his life in a military prison.
The circumstances of Bergdahl's departure remain a mystery.  Some members of his platoon criticized him, labeling him a deserter.  Former Army Sergeant Josh Korder served with Bergdahl.  He says that a life sentence is deserved.
"I don't think that he should get any kind of forgiveness for time served," said Korder.  "I heard that at one point.  They said maybe he's going to get forgiveness for five years time served.  In my opinion, that's kind of like his punishment for abandoning us in Afghanistan like he did.  If they say it's life in prison, I really hope that he serves the sentence."
Bergdahl now faces a military procedure similar to a grand jury, deciding whether charges are appropriate.  He could then face court martial proceedings similar to a trial.  Bergdahl is currently on active duty at an administrative job in Texas.
So do you think Bergdahl should be charged with desertion?
Plus:
Django-Themed Party Ad
SAE Frat Fallout
One Direction Member Leaves Band