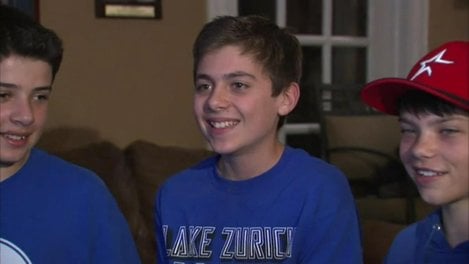 LAKE ZURICH, I.L. —  A 12-year-old sixth grader from Illinois is at the top of ESPN's bracket challenge following Duke's victory over Wisconsin in the NCAA Championship.
The sixth grade swami is Sam Holtz and he can claim the most accurate bracket out of nearly 12 million submitted entries.
In an interview with WLS-TV, Holtz said he "rushed right through it", and although some people think it was luck, he added that he thinks he "studied enough."
The Bracket Challenge website says that the entry with the most points could win a $20,000 Best Buy gift card and a trip to the 2015 Maui Invitational. It also states that the winner must be at least 18 years old. Holtz is currently tied for first and a raffle will ultimately decide the winner.
Holtz said his dad helped him enter the contest and allowed him to use his email, so maybe ESPN will allow his father to claim the prize for him.