CMPD Preparing for Kerrick Criminal Trial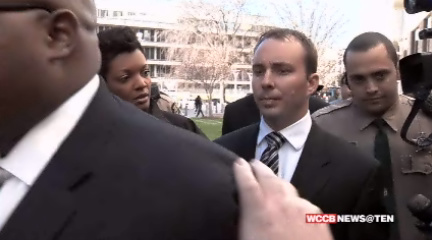 [gtxvideo vid="BQOADigB" playlist="" pid="Bbt3TRDe" thumb="http://player.gtxcel.com/thumbs/BQOADigB.jpg" vtitle="kerrick peace"]
CHARLOTTE, N.C. – "Before the trial, we are gonna give a hard, valid effort in reaching the kids and trying to listen to their side of the story and build that bridge between us and the community," says Charlotte-Mecklenburg Police Detective Garry McFadden. He wants to prevent what happened in Ferguson and Baltimore from happening here in Charlotte.
It's been widely reported that in Baltimore, school-aged kids used social media to organize some of last month's riots. McFadden says keeping Charlotte peaceful this summer starts with our young people. "Have we given them a chair at the table? Not really. Have we listened to their views, their comments, their concerns, their criticisms? Not really. So this is what we're trying to do in the next couple of weeks before school is out. And even after school is out," says McFadden.
McFadden, and other members of CMPD, have been quietly visiting Charlotte-Mecklenburg Schools before they let out for the summer on June 11, talking to kids one-on-one, trying to change misconceptions and build bridges. WCCB News @ Ten anchor Morgan Fogarty asked McFadden if kids are even aware of the upcoming criminal trial of Officer Wes Kerrick, charged with voluntary manslaughter in the shooting death of Jonathan Ferrell. McFadden says, "Most kids know about it. Most teens know about it." 
Ferrell's family's attorneys says the shooting was unjustified. Kerrick's attorneys say Ferrell charged the officer, hit him in the face and even grabbed his gun. It is a trial that many predict will draw national media coverage and protests. McFadden hopes they are peaceful and that instead of what Ferguson and Baltimore told the world, Charlotte's message will be this: "Not in our city. And when the summer is over, let's be proud of how we presented this to the nation and to the world." 
McFadden says CMPD's training for the Democratic National Convention in 2012 puts the department ahead of the curve when it comes to anticipating problems in Charlotte. You can count on WCCB Charlotte for continuing coverage on air and on our web site as the Kerrick Case goes to trial in July.