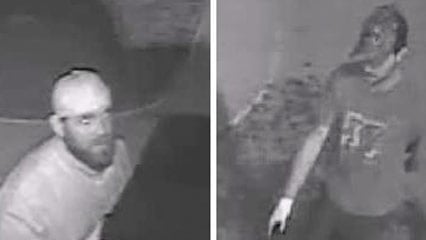 YORK COUNTY, S.C. — Police are searching for two suspects who are accused of stealing numerous toys and other items from the Giving Tree Child Care facility in Clover.
Investigators say two suspects climbed the fence at the daycare on Highway 274 and took a toy climbing tree, play house set, several boxes of toys and other items valued at more than $5,000.
The suspects are described as white males with beards.  One suspect had a larger build than the other.  Anyone with information on this case is asked to call Crime Stoppers at 1-877-409-4321.