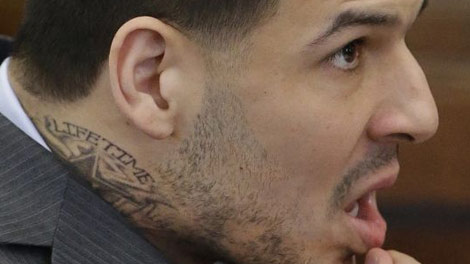 Former New England Patriots' Aaron Hernandez ushered in his life in prison sentence without parole with a new jailhouse neck tattoo reading "Lifetime".
Hernandez is now awaiting trial for a double murder and has reportedly already started affiliating with gangs while in prison, even serving as a lookout for gang activity.
Hernandez was found guilty for of first degree murder in April.