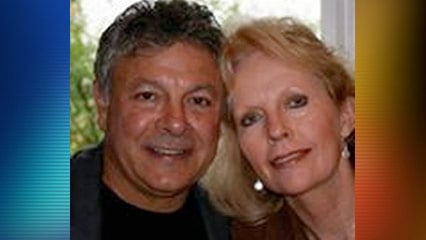 CHARLOTTE, N.C. — No bond for the suspected getaway driver arrested in the gang related killing of a Lake Wylie couple.  
Brianna Johnson was arrested in January with Malcolm Hartley.  Police say they are both members of the United Blood Nation gang.
Click HERE to read the federal indictment.
A judge revoked Johnson's bond during a hearing in Charlotte on Wednesday.
David Fudge, Randall Hankins and Rahkeem McDonald are also facing charges in the murder.  
See all the mugshots by clicking HERE.
Officials say the alleged gang members killed Doug and Debbie London in an effort to stop them from testifying against members of the gang in a robbery trial.
Police say Jamell Cureton and several other members of the gang tried to rob the London's mattress company in south Charlotte.  During that robbery, Cureton was allegedly shot by Doug London.
Federal agents say Cureton ordered the hit on the Londons' while he was in jail on charges stemming from the robbery.