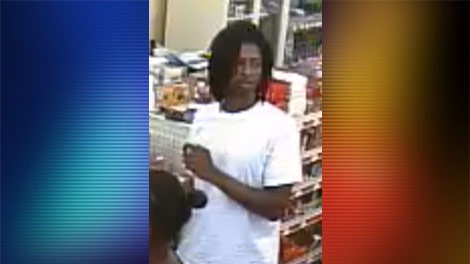 CHARLOTTE, N.C. – The Charlotte-Mecklenburg Police Department have identified and charged Keshawn McCullough, along with two boys, aged 15 and 13, for their involvement in the armed robbery of a Family Dollar.
Detectives identified and located McCullough and the 15 year old at a motel on Archdale Drive on Wednesday.  Detectives arrested Mr. McCullough on scene and transported him to police headquarters. The 15 year old boy voluntarily came to police headquarters where he was questioned and later charged.  Later that day, the 13 year old boy was arrested at his middle school.
McCullough was charged with Robbery with a Dangerous Weapon and Conspiracy to Commit Robbery with a Dangerous Weapon and transferred to the custody of the Mecklenburg County Sheriff's Office.  The boys were charged with Robbery with a Dangerous Weapon and transported to a juvenile detention center.
As a result of the information gathered during the interviews, detectives have identified a fourth suspect and have obtained warrants for their arrest.
Detectives are continuing to seek the public's assistance in identifying the fifth suspect, pictured in this article.  The suspect is described as a light skinned black male with shoulder length dreads. 
Anyone with information concerning this case or the suspect is asked to call Crime Stoppers at 704-334-1600.