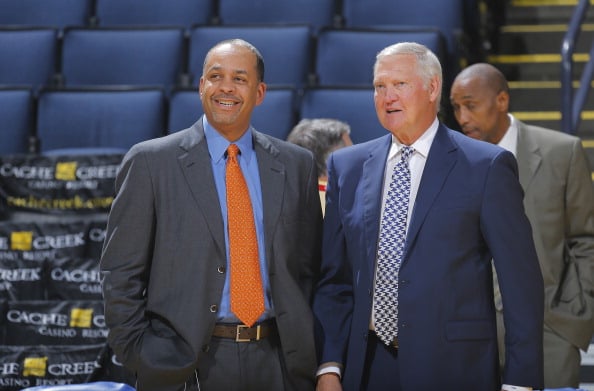 CHARLOTTE, N.C. — The Charlotte Hornets announced today that Dell Curry, former Hornets guard and father of NBA MVP Stephen Curry, has expanded his role with the organization.

Curry is becoming a Hornets Ambassador and Special Projects Advisor, but will remain the analyst for the team's TV broadcasts on SportSouth.
"We are pleased that Dell has agreed to expand his role with our organization," said Hornets Sports & Entertainment President & COO Fred Whitfield.  "Dell's name is synonymous with the words 'Charlotte Hornets.'  Our fans know him well from both his history as a player and his six seasons as our TV analyst.  We are excited that he will be strengthening his relationship with our franchise.
Curry played 10 seasons for the Hornets and he ranks first in scoring (9,839), games played (701), field goals (3,951), three-point field goals (929) and double-figure scoring games (522) in Charlotte NBA history.