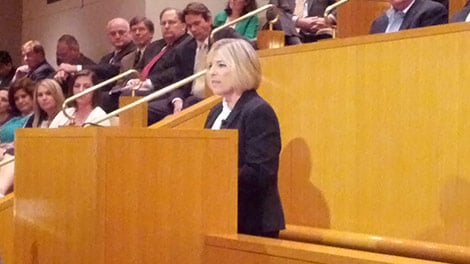 CHARLOTTE, N.C. — County Manager Dena R. Diorio presented her Fiscal Year 2016 Recommended Budget to the Mecklenburg Board of County Commissioners today. The $1.6 billion budget maintains the current tax rate of 81.57 cents.
"The recommended budget includes investments in education, literacy, parks, and health, and addresses many unmet needs for services to children, families and veterans," said Diorio.
Increasing the budget started with the Board's budget retreat in February, followed by FY16 budget requests from the County departments and some outside partners, including Charlotte-Mecklenburg Schools and Central Piedmont Community College. The requests totaled nearly $80 million in additional funding.
For revenue, property tax increased 2.1% over the last fiscal year, which is significantly lower than in 2015, when the budget revenue increased by 5%. Contributing to that reduction is a shortfall in federal revenue due to significant reduction in the inmate population at the County's jails. As a result, there was an additional $28.9 million to address the FY16 needs.