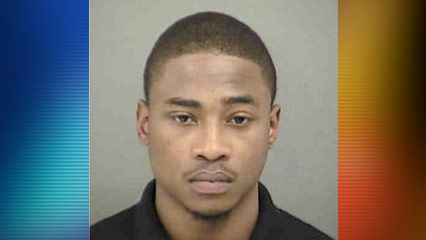 HICKORY, N.C. — Police are searching for Jamar Robinson, the suspect in the homicide in Hickory on June, 6th.
Officers responded to a call around 2 A.M. where they found a large crowd of people surrounding Octavius Jeter, who was lying in the roadway suffering from a gun shot wound. He was rushed to the hospital, but died from his injuries. 
Hickory Police Department urges anyone with information to contact them immediately at 828-328-5551.