Homicides on the Rise, Police Investigate Latest Two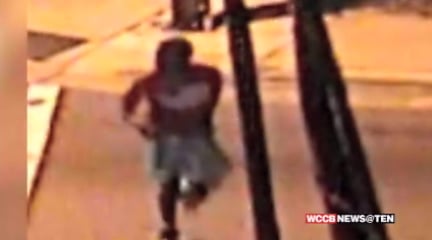 [gtxvideo vid="LodONvD2″ playlist="" pid="Bbt3TRDe" thumb="http://player.gtxcel.com/thumbs/LodONvD2.jpg" vtitle="homicides"]
CHARLOTTE, NC — Murders in Charlotte are on the rise this year. As of Wednesday, the Queen City stands at 26 murders so far.
Police are still investigating the latest two deaths in the 4100 block of Atmore Street. They say someone shot and killed Matthew Brown, 26, and Mykeijaa Tucker, 23, in the driveway of a vacant home.
It was down the street from Jeff Chaperon's home.
"It's scary," said Chaperon. "Everyday you come home, you got to look both ways and see what's going on. I'm  kind of nervous to walk down to the store."
People here say they're no strangers to crime. Most were too scared to talk to WCCB Charlotte after police lights lit up Atmore Street Tuesday before midnight.
"It made me nervous," said Chaperon.
By the end of March 2015 alone, Judy Williams' non-profit, Mothers of Murdered Offspring, dealt with 18 homicides. That's up 80 percent from the 10 in the first quarter of 2014.
"Don't get comfortable in the fact that it didn't happen on your street today. There is a tomorrow," said Williams. "And tomorrow, it could be your street. It could be your loved one. It could be your child. So we cannot have apathetic attitudes about homicides in this city. We've got to all care."
She says there was one murder-less month this year: May. 
"When we go a whole month without a homicide, it says we can live in peace," said Williams. "We don't have to kill each other."
Crime maps show homicides dotted across Charlotte. Back at the abandoned home, parents keep their children indoors after school while police search for the gunman.
"There are other ways to resolve things instead of having to kill someone," said Chaperon.
So far police have cleared 19 of the 26 homicides.
Police have identified the person of interest in this surveillance picture. They are now looking for a second person of interest.