Will The Kerrick Trial Play Out On Camera?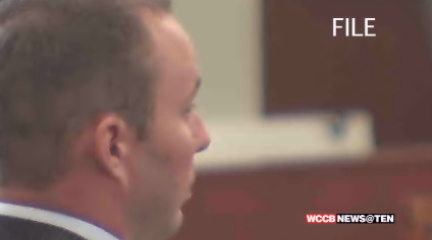 [gtxvideo vid="nf26E60m" playlist="" pid="Bbt3TRDe" thumb="http://player.gtxcel.com/thumbs/nf26E60m.jpg" vtitle="kerrick cameras"]
CHARLOTTE, NC — We should find out Friday if the public will get to watch the trial for a CMPD officer play out on camera.  Wes Kerrick is charged with voluntary manslaughter in the 2013 shooting of Jonathan Ferrell.
 "Our constitution says our trials ought to be public trials," said WCCB Charlotte legal contributor James Ferguson.
With the jurors off for the weekend, Judge Ervin heard arguments again Thursday from the media, asking for cameras to be allowed inside the courtroom, including a live stream for the public to watch on the web.
The state and defense also debated before the judge over the testimony several experts can give regarding police training, and what Officer Wes Kerrick could have been thinking leading up to the shooting.
With a list of more than 200 possible witnesses, WCCB Charlotte legal contributor James Ferguson says both sides have to make public any potential witnesses before the beginning of trial.
"Each side is entitled to know who might be called from other side so they can fashion questions for the jury to see if jury knows them," he said.
Ferguson says there's a benefit for the public to have open access to hear the testimony for themselves.
"To the extent the public knows what's going on in the courtroom, the more informed the public is, the better of we are as an open society and courts," he said.
The judge is expected to rule by 9 o'clock Friday morning on three issues regarding media: 1) Are cameras are allowed, 2) If so, can there be a live stream for public to watch, and 3) Can media have electronics back in the courtroom.