Kerrick Trial: Prosecution Rests Its Case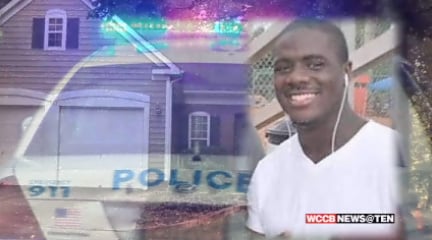 [gtxvideo vid="HD6yG2Qf" playlist="" pid="Bbt3TRDe" thumb="http://player.gtxcel.com/thumbs/HD6yG2Qf.jpg" vtitle="state rests"]
CHARLOTTE, NC — The state saved what could have been it's biggest witness for last.  As the defense moves forward with its testimony Wednesday, WCCB Charlotte's Amy Cowman looks back at the prosecution's case.
It all led up to this moment for the state with Captain Campagna on the stand.
"Captain Campagna, was shooting Jonathan consistent with law enforcement training and CMPD policy?" asked a prosecutor.
"It was not," answered Capt. Campagna.
From opening statements, the state said Jonathan Ferrell suffered an accident and was looking for help.  They called Sara McCartney to the stand and played her 911 call.
"I was terrified, worried about my child," she said.
"Did you ever ask this person what they wanted?" asked a state attorney.
"I did not," answered McCartney.
Crash investigators pointed out the extensive damage to the car Ferrell crashed, and his belongings scattered.
On day three, jurors saw the dash cam video and the last movements Ferrell made before being shot 10 times.  On day four, medical examiner Dr. Thomas Owens testified four wounds alone would have killed Ferrell.
"Within 30 to 60 seconds he will have bled enough he would definitely be unconscious," said Dr. Owens
And then jurors heard from Kerrick himself, from a video taken during interrogation.
"He kept coming towards me, I was yelling 'Stop, don't move!'" said Kerrick.
When investigators asked him about decision to shoot…
"At any point did you consider reholstering and going hands on?" asked an investigator.
"I wouldn't have had time," said Kerrick.  "I wouldn't have had time to reholster my weapon."