Attorney General Explains Decision Not to Retry Officer Wes Kerrick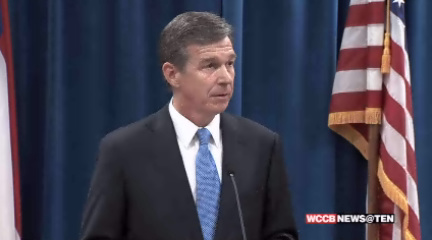 RALEIGH, NC — Case closed in one of Charlotte's most high profile trials in recent memory.  NC Attorney General Roy Cooper says meeting the standard of proof beyond a reasonable doubt could not be achieved.
CMPD Officer Wes Kerrick is now a free man after the state decided not to retry him in the 2013 shooting death of Jonathan Ferrell.
"There needs to be healing among the department as well as in the community," said Cooper.
Attorney General Roy Cooper says Friday's decision was a tough one, but one that had to be made for a number of reasons.  Cooper says the decision could have been different if more jurors had sided with their case.
"Our prosecutors believe unanimously that a retrial will not yield a different result," said Cooper.
Cooper says his prosecutors took all week researching to come to that decision Friday.
"Our prosecutors have reviewed the evidence, talked to members of the jury and consulted other prosecutors in the office with experience in criminal court trials," said Cooper.
One factor he says was the 8 to 4 vote in favor to find Officer Wes Kerrick not guilty on manslaughter charges.
"If there were one, maybe even two people, holding out for not guilty, you would think about it again.  Eight is very difficult."
Cooper says it was the right decision to try the case, and he spoke personally with the Ferrell family to tell them the news.
"The loss of Jonathan Ferrell's life is a tragedy.  It should not have happened; I cannot imagine what his family is going through," he said.
Cooper says it was a tough case for the state, but it's time to listen to the jury and learn from this tragedy.
"We have to make sure law enforcement is trained in a consistent way, because lethal force should be the last option," said Cooper.
Cooper says from the state level down, this is an opportunity to improve law enforcement training as well as funding for better pay as an incentive for law enforcement.