CHARLOTTE, N.C. — CMPD arrested a convicted felon following a traffic stop which involved the suspect assaulting an officer.
The traffic stop happened on February 11 around 2:50 a.m. after a officer observed a wh8ite sedan speeding while they were actively patrolling. The stop happened on North Graham Street in the Fourth Ward.
The driver was identified as 25-year-old Jean Trevor Caldwell-Thompson.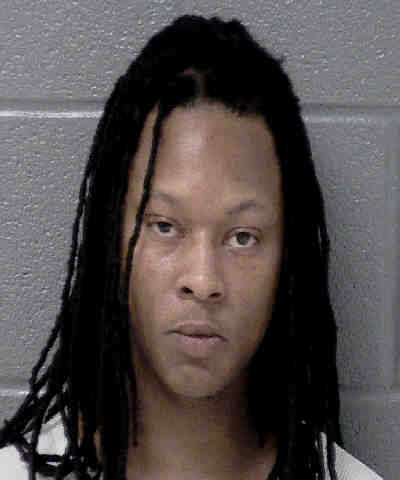 As officers spoke to Caldwell-Thompson they observed illegal narcotics inside his vehicle and requested that he exit the vehicle.
He initially refused but later exited the vehicle after the investigation continued officers found that a concealed weapon on him.
According to a news release, Caldwell-Thompson became uncooperative and would not comply with officers instructions so that a search of his person could be safely completed.
As a response officers placed him in handcuffs.
After additional concealed contraband was discovered, Caldwell-Thompson continued to refuse officers instructions and kicked a CMPD officer several times in the chest, CMPD said.
After nearby officers responded to assist the situation was de-escalated and Caldwell-Thompson was placed in the rear of a patrol vehicle without any injury to himself or officers involved.
Caldwell-Thompson, who is a convicted felon, also has a prior conviction for Carrying a Concealed Weapon.
According to CMPD, at the completion of the traffic stop Caldwell-Thompson was transferred to the custody of the Mecklenburg County Sheriff's Office and charged with Maintaining a Vehicle for the Sale of Narcotics, Possession of Cocaine with the Intent to Sell/Deliver, Possession of Drug Paraphernalia, Possession of a Firearm by Convicted Felon, Carrying a Concealed Weapon – Felony, Assault on a Government Official, and Resist Public Officer.
Anyone with information about this incident is asked to call Crime Stoppers at 704-334-1600 or visit their website at http://charlottecrimestoppers.com/.