Inside the Parsons Home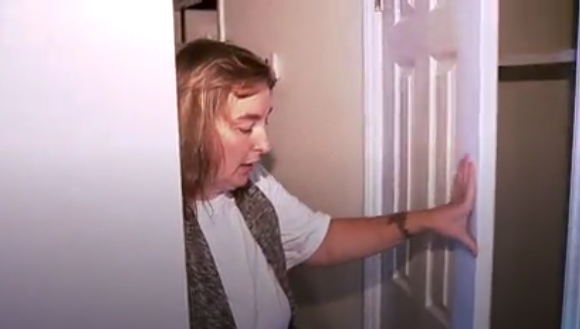 SALISBURY, N.C. – Carpet pieces. Drywall and baseboards with red stains. More flooring. Casey Parsons says despite what an August search warrant from the Rowan County Sheriff's Office shows, those items were not removed from her family's home.
Investigators have been searching for almost two months for Casey's missing 16-year-old adopted daughter, Erica. The girl hasn't been seen since 2011. Casey showed us the room she says was Erica's, as well as another she spent a lot of time in. We didn't see missing carpet, flooring or baseboards.
WCCB News @ Ten anchor Morgan Fogarty asked Casey what she thinks about the police investigation. She says, "They haven't been unfair to us, they are leading people I think in the wrong direction but I think the public is taking it wrong."
"They were the talk of the neighborhood before you guys ever got here," says neighbor Wendi Leonard. She's lived across the street from the Parsons for a year and told WCCB what she wants from the investigation. "Closure. I feel like with there not being a body or location of this girl, they should be doing something, there's a lot of inconsistencies, a lot of holes in their story," says Leonard.
It had been reported that the Parsons moved to Fayetteville to avoid the media spotlight. Casey tells WCCB that is not the case. She says her family is simply afraid to live in their Salisbury home full-time. She says they are getting death threats, people are throwing things at the house, even leaving threatening notes on the fence.
Casey says she is confident her adopted daughter is alive and well and watching. Fogarty asked, "So you think she's aware of all this?" Casey replied, "Oh, I know she's aware of all this. She has to be. Who's not? She's 16 and I think she'll be here. She'll come back."
Casey tells WCCB the family's home has also been broken into twice. She says she hasn't reported the break ins or the threats to police because she doesn't want the added attention.