Jury Seated in Dorian Harper Child Abuse Trial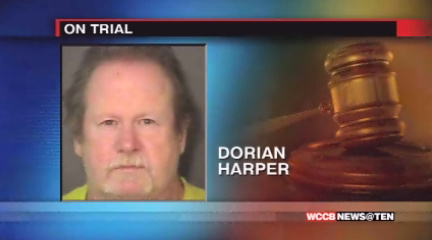 [gtxvideo vid="9W3gWeI3″ playlist="" pid="Bbt3TRDe" thumb="http://player.gtxcel.com/thumbs/9W3gWeI3.jpg" vtitle="harper jury"]
CHARLOTTE, NC — Opening statements are set for Wednesday morning in the trial of a Union County man accused of shackling an 11-year-old boy to his front porch with a dead chicken tied around his neck.
Twelve jurors and three alternates were seated Tuesday in the Dorian Harper trial.  A detective is expected to be the first to testify.  Harper and his longtime partner Wanda Sue Larson were arrested in November 2013 and charged with felony child abuse and animal cruelty.  Larson is a former Union County DSS Child Protective Services supervisor.
Jury selection dragged out Tuesday, as attorneys asked jurors if they could separate their personal feelings about child abuse and animal cruelty from what is in the law.  Dorian Harper's lawyer Randolph Lee tells us he may subpoena Wanda Sue Larson to make sure she testifies in this case.
"Well, she may.  For whom, we don't know yet, but she may.  I mean, no one's made a decision," said Lee.
Three children, including the 11-year-old victim, will testify against Harper.  He could also take the stand in his own defense.  Wanda Sue Larson is scheduled to go on trial in April.