City Budget Blame Game Continues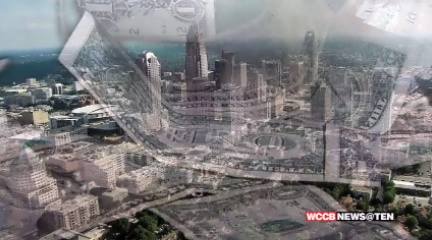 [gtxvideo vid="SlpDr11m" playlist="" pid="Bbt3TRDe" thumb="http://player.gtxcel.com/thumbs/SlpDr11m.jpg" vtitle="budget battle"]
CHARLOTTE, NC —  A budget crisis for the City of Charlotte has city leaders pointing fingers and placing blame with the county, the state and a private company.
The Queen City is facing a serious revenue shortfall, which could lead to reduced services, staffing cuts or increased taxes.
"I don't think anyone has an appetite for a tax increase, but if we're going to put everything on the table, we're going to see what if, what if we did a tax increase?" asked Charlotte City Councilman Greg Phipps. "What would it look like? "
No one wants to talk about increasing taxes, but there's only so much to cut.
The city is dealing with a $9 million hole this year, and $14 million in 2016, after a county property revaluation came in far below expectations.
"As we started getting into the last few months, the values did decrease fairly drastically," said Mecklenburg County Tax Assessor Kenneth Joyner. "And I think it was a surprise to everyone involved."
The Mecklenburg County Tax Assessor met with City Council Budget Committee members to answer questions about the county-requested, and state-mandated, revaluation.
"Some of the people in the county are no longer there," said Charlotte City Councilman Ed Driggs. "You've got an outside consulting firm. You've got the General Assembly. So it's easy to kind of go like this."
"We were given projections based on initial work that was done that turned out to be inaccurate," said Councilman Phipps.
Joyner told council members that the company hired by the county to handle the revaluation, Pearson Appraisal Services, struggled with the 18-month time frame, and that major neighborhoods and commercial properties were pushed to the end of the process; then came in far below predicted levels.
It's a tough pill for city leaders to swallow in Charlotte's booming economy.
"We see prosperity now in the community, and yet here we are in a position of having to look hard at whether we can maintain our staff levels, or what the compensation can be," said Councilman Driggs.
The city is already taking action to reduce the budget including a hiring freeze, cuts to discretionary spending and one percent across-the-board reductions within the general fund.