The Watch with Will Kennedy: When to Call 911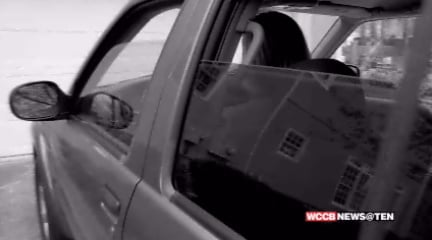 [gtxvideo vid="NRFwrkM2″ playlist="" pid="Bbt3TRDe" thumb="http://player.gtxcel.com/thumbs/NRFwrkM2.jpg" vtitle="watch 911"]
CHARLOTTE, NC — When should you call 911? Many times, people struggle with making that call, not sure if it's the right time or situation.
A South Charlotte woman says she missed a chance to call in police during some tense moments in Uptown. Jennifer Wouters was heading to a meeting in Uptown. It was 10:30 on a weekday morning. She got there early, and pulled over to make a phone call near the corner of 9th and North Tryon.
"I looked in my rearview mirror, and I saw a group of about eight men approaching my car," says Wouters. "Then they got within about a foot of the back of my car, and then started coming around the side on the driver's side. And I really got nervous when they came to the front of my car, and essentially were blocking me in on three sides."
The men didn't say anything, but the situation was tense.  
"I was definitely very threatened," says Wouters. "And I was about to reach for the key to start the ignition and basically run them over to get away."
The men walked away from the vehicle, leaving Wouters shaken but relieved.
She went home, shared her story on Facebook, and then found out that another woman had just gone through a similar experience.
"On North Tryon Street at a gas station, and unfortunately in that situation the men actually started banging on her windows and sexually harassed her."
Neither woman called 911. It's something Jennifer regrets. 
"You know I thought, well a crime hasn't been committed, I'm okay," says Wouters. "But that doesn't mean that the person around the corner was okay."
"Especially in this case where you know somebody is surrounding your car," says CMPD Officer Chris Kopp. "I mean you've got to think to yourself, is what's going on lawful? If not, or if you're unsure, call 911."
Officer Kopp says that it's better to be safe, than sorry. Calling officers to the scene could make the difference.
"At least we can start getting officers out there," says Officer Kopp. "If the situation dies down, and there's no need for an officer, there's no harm done by having an officer show up."
CMPD staffs the Public Safety Answering Point for Charlotte, Huntersville, Davidson and the airport on a 24-hour basis; answering 911 emergency calls for police, fire and MEDIC.