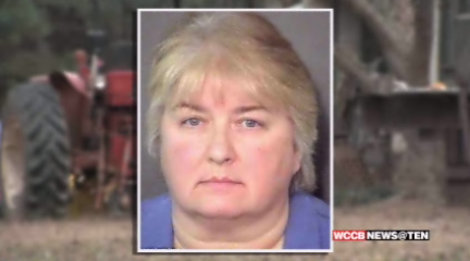 UNION COUNTY, N.C. — Wanda Sue Larson, a former Union County DSS supervisor, has been released from prison.  
Larson was sentenced up to 17 months in jail but was given credit for time served.  She pleaded guilty to child abuse.  
Larson was in prison since November 2013.  Larson and her long-time boyfriend Dorian Harper are accused of shackling an 11-year-old boy to their front porch, with a dead chicken tied around his neck.  
Prosecutors say the boy was almost always shackled, day and night, and slept chained to a railroad tie in a bedroom locked from the outside.
But prosecutors and Larson's attorney blame Harper for most of the kids' injuries. "Right from the get-go, it was was obvious that Dorian was the perpetrator behind everything.  Her part in it was failure to report," says Larson's attorney Bob Leas.
Harper accepted a plea deal several weeks ago. He'll spend at least six years in prison. Prosecutors say Larson also got a better deal because she was willing to cooperate. 
In the courtroom, Larson used a walker to move around. When she addressed the court, she looked into the audience. Her attorney says she was looking at two of the kids. "I just wanted to tell the children how sorry I am that I did not protect them," Larson said in court. "I should have done more for you and I didn't, and I apologize for that."